Since 1964, The Pension Service has developed a great reputation for delivering needs-based solutions to simplify retirement program administration.
Pension Consultant Services
Pension Consultant Team Members
Pension Consultant Resources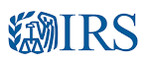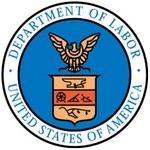 U.S. Department of Labor (DOL)
Federal wage and hour law
Exempt and non-exempt employee status
Compliance assistance
Independent contractor rules for DOL
Pension Consultant Videos
The Loan They Never Take May Make All the Difference
Auto Enrollment and Auto Escalation
Did You Know You Are a Fiduciary
Financial Wellness Is Essential to Saving for Retirement
Defined Benefit Plans are Alive and Well
Cash Balance Plans Allow Six Figure Annual Contributions
SECURE Act - Setting Every Community Up for Retirement Enhancement.
Pension Consultant Frequently Asked Questions
Q: What types of Pension Consultation Services are most commonly requested?
A:
Employers typically seek Pension Consultation Services in the following areas:
Controlled Group analysis
Corrective processing consultation
ERISA, DOL, IRS compliance
DOL/IRS audit support
Analyze legislation affecting plan design and operation
VCP and VFCP filings
Plan Document and Compliance Consultation
Pension Consultant Articles