Posted on Oct 30, 2018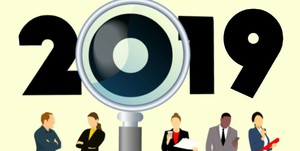 Don't Miss This Opportunity!
"Hot Topics in HR" Complimentary Seminar
November 13, 2018
You are invited to a complimentary seminar and brunch buffet sponsored by TPS Group.
Our team of experts will cover trending topics in areas of Human Resources. This seminar is designed to assist our valued clients and advisor community with current challenges in managing human resources.
Topics will include:
CT Equal Pay Act & Pay Transparency
Recruiting Concerns in CT
Discrimination in the Workplace
Harassment
Ban the Box
FCRA Medical Marijuana
PUMA Salary History
On-going Challenges
Misclassifications (Exempt vs. Non-Exempt, Independent Contractors, OT)
Social Media Privacy Accommodation
FMLA
CT Sick Pay
Regulatory Pension Update-Bi-Partisan Budget Act of 2018
2019 Payroll-What's Changing
This is a great opportunity to learn about how new regulations may impact your organization and meet with our team for guidance on any HR, payroll, or benefits issues facing your workplace.
When
Tues, November 13th
Registration: 8:30 a.m.
Seminar: 9 a.m. - 12 p.m.
Where
Best Western Plus Hotel
201 Washington Avenue, North Haven, CT. 06473
Back to Blogs
Helpful Resource Links