TPS Group is a employer retirement plan consulting firm committed to your company's unique needs.
Employer Retirement Plan Consulting Services
Retirement Administration Services
At TPS Group, we offer all of the services you need to simplify the management of your company retirement plan and to maintain compliance.
READ MORE »

Defined Benefit Plans
A company retirement plan in which a retired employee receives a specific amount based on salary history and years of service and in which the employer bears the investment risk.
READ MORE »

Cash Balance Plans
A cash balance plan is a pension plan under which an employer credits a participant's account with a set percentage of his or her yearly compensation plus interest credits.
READ MORE »
Employer Retirement Plan Consulting Team Members
Employer Retirement Plan Consulting Resources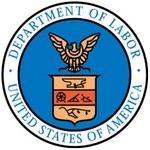 U.S. Department of Labor (DOL)
Federal wage and hour law
Exempt and non-exempt employee status
Compliance assistance
Independent contractor rules for DOL
Employer Retirement Plan Consulting Videos
Your World Evolves and Your Retirement Plan Should, Too
Did You Know You Are a Fiduciary
Financial Wellness Is Essential to Saving for Retirement
Defined Benefit Plans are Alive and Well
Paying Fees From Plan Assets
Employer Retirement Plan Consulting Frequently Asked Questions
Q: What is a Roth 401(k) Plan?
A:
A Roth 401(k) is an increasingly popular option within a 401(k) plan that represents a combination of features of the Roth IRA and a traditional 401(k) plan. In a traditional 401(k), you contribute income pre-tax, and then pay taxes on the funds when you withdraw them during retirement.
By offering a Roth 401(k) option, employees can elect to pay the taxes upfront allowing them to make withdrawals tax-free during their retirement.
Under the Roth 401(k), employees may contribute funds on a post-tax elective deferral basis, in addition to, or instead of, pre-tax elective deferrals under their traditional 401(k) plans.
Employer Retirement Plan Consulting Articles