Administrative Management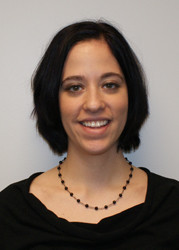 "The IRS, DOL and Congress are constantly changing the retirement community landscape through regulation and law. Our clients deserve to have someone on their side to help them navigate these rules and protect their interests."

The study and practice of ERISA law has been Jennifer Davie's focus throughout her career. Her business philosophy is a simple one, grounded in determining how to best provide products and services that meet clients' needs while ensuring they are adequately protected under current regulations.

"With the constant change in law and requirements for the retirement plan community, it is essential to understand the effects on employers, participants and the industry as a whole in order to better respond to the needs of our clients," she explains.

Davie says the TPS Group Compliance Department crafts documents and plan amendments to take full advantage of the current regulations. They also advocate for clients under audit by the Internal Revenue Service or the Department of Labor, provide education and guidance to TPS Group and keep clients and TPS Group in compliance with any law changes.

Davie completed her Juris Doctor at the University at Buffalo and is licensed to practice law in the State of New York.
Related to: Third Party Administrator, TPA, Pension Plan Design Consultant, Employer Retirement Plan Consulting, Third Party Benefits Administrator (TPA)