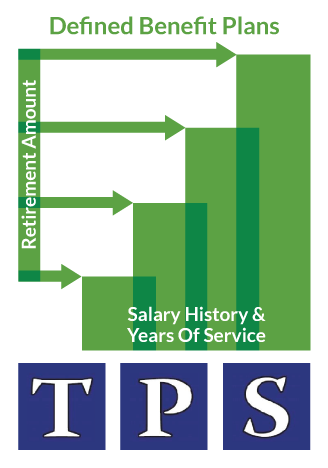 Defined Benefit plans provide a fixed, pre-established benefit for employees at retirement. Substantial benefits can be provided and accrued within a short period of time.
 Employers can generally contribute (and therefore deduct) more each year than in defined contribution plans.

Looking for information on our cash balance plans? Click here.