Highly impressed with their level of expertise and outstanding customer service.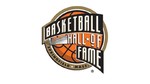 "I highly recommend TPS Group and their quality third-party administration for our 403(b) plan. During our long relationship with TPS Group, we have never failed to be impressed with their level of expertise and outstanding customer service. They keep their promises and it's easy to work with them. Having our own rep Lauren McNabb is a plus!"

- Don Senecal
Naismith Memorial Basketball Hall of Fame
---
"Professional, knowledgeable, and helpful"
"Dear Gayle and James, I wanted to take a moment to notify you that Darlene has been an amazing partner to myself and LoadSpring Solutions. She has been very professional, knowledgeable, and helpful. When any member of my team interacts with her they have a great experience and their inquiries are quickly answered. It seems rare these days to get a representative that cares so much for their clients and also displays such passion for their work and company. It is a pleasure working with Darlene. Thank you."

- Crystal Gosa
LoadSpring Solutions, Inc.
---
"Extremely Helpful to Our Business"
"Malinda deserves special recognition. She is prompt, courteous, and professional. We find her to be extremely helpful to our business."

- Angela Simino
Mountain View Dental
---
"Wonderful To Work With"

"My go to professional is Des. A wonderful person to work with. We can count on him to handle all of our needs."

- Andrea Blakeslee
North Branford Dental
---
"Answers All Of My Questions In A Clear Manner"

"Our case administrator, Susan, has been absolutely wonderful and is a joy to work with. She is very knowledgeable, patient, answers all of my questions in a clear manner, and is professional."

- Kathy Townsend
Gilead Community Services, Inc.
---
Extremely Valuable to Myself and Our Company
"Kathleen has helped me gather info and understand text so many times and is extremely valuable to myself and our company."

- Elizabeth Robison
StanPak LLC
---
Very Responsive And Clear To Requests And Questions
"Our service representative, Carol, is outstanding and very responsive and clear to requests and questions. Very professional yet pleasant."

- Jane Surmecewicz
Shelter for the Homeless