Posted on May 13, 2021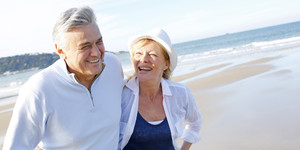 For years, Bob and his wife Ellen talked about moving from the Northeast to a southern state when it was time to retire. They often vacationed at a coastal community in Florida and thought it would be the perfect place to spend their golden years. Their friends, adult children, and grandkids all lived in the north, but Bob and Ellen figured it would be easy enough to keep in touch by phone and fly back to visit a few times a year. They also thought they would have plenty of visitors during the winter, when their relatives got tired of snow and cold weather. So once they retired, Bob and Ellen took the plunge, sold their house, and moved down south.
Except it wasn't quite what they expected. They had planned to rent for a year and then buy a house, but supply was low and housing prices were much higher than they anticipated. They also discovered that living in a touristy area meant lots of traffic year-round, especially during the fall and winter when snowbirds arrived in full force. The heat and humidity in the summer kept them indoors for months, it was difficult to make new friends, and their kids were too busy to visit much. Bob and Ellen also realized that as they aged, they would also be less inclined to travel and might need family support if/when their health failed. Their 'dream retirement' turned out to be more stressful than satisfying.
There are many factors to take into account when deciding where to retire. Proximity to family, climate, taxes, affordability, quality of life, crime rate, and medical care are just some of the considerations. What are your priorities? If taxes and the cost of living are major factors, investigate tax-friendly states for retirees such as Tennessee, Arkansas, Arizona, South Carolina, Colorado, Wyoming, Delaware, Mississippi, Nevada, and Florida. However, while many states don't tax pension income or Social Security benefits, they may have very different property, inheritance, and sales taxes. There is also no guarantee that a tax-friendly state will stay that way for years to come.
If climate is at the top of your list, consider the pros and cons, as well as likely weather events. You may want to stop shoveling snow forever, but are you prepared to live in a state that frequently experiences hurricanes or tornados? Bob and Ellen found out that their ideal coastal community was prone to flooding as well as hurricanes.
There is always a trade-off, no matter which state you choose. Need help getting started? Try this quiz that matches your needs and interests with possible retirement destinations. There are many online sources to research, such as WalletHub's comprehensive 'best and worst states to retire in' article and Money Crasher's "Where Should I Live?"
This material is provided for informational purposes only, and is not intended as authoritative guidance, legal advice, or assurance of compliance with state and federal regulations.
Back to Blogs
Helpful Resource Links