Posted on Feb 21, 2019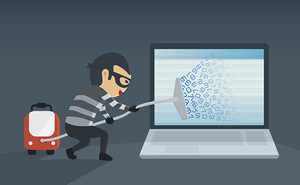 Retirement accounts have become an attractive target for cyber-thieves, and fraudulent activity is on the rise nationally. Here are important steps to take now to help keep your account secure:
Check your account statements and trade confirmations often.
Use two-step verification whenever available.
Review and confirm your contact information including your mailing address, phone number, and email address.
Be cautious of 'phishing' emails. Never click on links or provide any personal data unless you can verify the email is legitimate. Thieves have gotten very clever in creating emails that look valid, but are designed to steal passwords and personal information.
Use "strong" passwords and change them regularly. A strong password has at least 16 characters, at least one number, one uppercase letter, one lowercase letter and one special symbol. Keep passwords secure and avoid the use of public computers to access accounts.
Make sure you have an up-to-date virus, firewall, anti-ransomware, and anti-malware protection on all of your devices at home.
Use a password manager to safeguard your numerous passwords
Please be aware that additional security measures are being implemented to verify any distribution requests. This will slow the process when a request is made, but is an important safeguard for your account.
Back to Blogs
Helpful Resource Links