Sales Consultants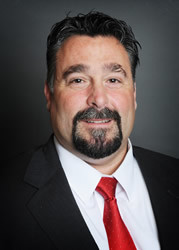 Phil Coco
Vice-President of Sales and Marketing
[email protected]

vCard
Phil Coco has spent over 17 years with TPS Group managing sales and marketing for all of their offices and working with financial advisors to deliver solutions-based retirement programs to their clients . He has also worked to develop and foster relationships with clients, providing them with the tools and information needed to run a successful retirement program.

People are the number one reason TPS Group is so adept at anticipating the needs of the marketplace, Coco says. By hiring "only the best," the company has been able to build a strong team who understand how the industry has evolved and recognize how clients' needs have progressed. Thanks to a low turnover rate and a majority of staff with 15+ years invested in the company, clients reap the benefits of top quality service.

As a company, TPS Group has goals and objectives, and have created tools to serve clients well. They adhere to a master checklist, for instance, reviewing retirement plan sponsors annually to be sure plans are administered accordingly. "We stay on track and if there are problems, we address them immediately," Coco says.

In the future, Coco sees the company, under President and Owner Jim Cantey's direction, continuing to add more services that fit clients' needs. In this age of simplicity, he says their clients can comfortably say, "TPS Group is handling everything."

Coco has a Bachelor of Science degree in Business Communication from Keene State College in New Hampshire. He began working in the pension industry upon graduation, starting with defined benefit plan administration.
Related to: Third Party Administrator, TPA, Retirement Plan Consultant, 401k Plan Assistance, Retirement Plan Design, Actuarial Consulting, Pension Consultant, 401k Plan Consultant, Payroll Provider, Payroll Processing, Group Medical Consultants, Actuarial Services, Retirement Plan Integration, 401k TPA, 403b TPA