Sales Consultants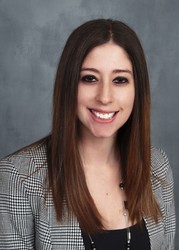 Melanie Gagliano
Sales Consultant, Buffalo, NY Location
[email protected]
vCard
After 10 years in the advertising industry, Melanie joined TPS Group in 2017. "I wanted to do something that actually made a difference in someone's life. Understanding retirement plans and how important they are, especially for my generation, is why I'm here". Gagliano's primary focus is retirement plan design. "There are so many plans out there and so many ways a company could save for retirement. Not every plan works for every company. It is important to know what the best design is and what is in the best interests of your company and your employees". Melanie works very closely with our network of Advisors and Custodians to make sure the right plan is in place and is being serviced on an ongoing basis.

In addition to plan design, Melanie fills several roles in the Buffalo office of TPS Group. She works directly with our plan sponsors and clients on a day to day basis and making sure there is an annual review performed on every plan. Melanie manages new case setup and is actively involved in plan participant ongoing education and group meetings.

Melanie is also a key component to our marketing division. She is a member of the Buffalo Niagara Partnership and is actively involved in the Buffalo community. From fundraisers to local events she is out there getting to know her community and the people in it.
Gagliano received a Bachelor of Arts degree in Communications from Ithaca College in New York. She is also Series 63 and Series 7 securities licensed. Melanie received her Accident, Life and Health license in July of 2018.
Related to: TPA, Retirement Plan Consultant, 401k Plan Assistance, Retirement Plan Design, Pension Consultant, 401k Plan Consultant, Third Party Benefits Administrator (TPA), Retirement Plan Integration, 401k TPA, 403b TPA