Posted on Apr 16, 2023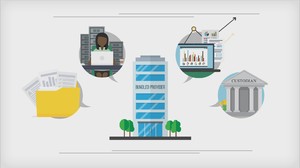 Do you use the same company for your auto and homeowner's insurance to get a discount and save money? Or on a smaller scale, do you buy a 'value meal combo' for less than individual food items sold separately? These are examples of bundled products and while it may make sense to purchase in some cases, it's not necessarily the best option when it comes to selecting a retirement plan for your business.
A bundled retirement plan is generally an 'off-the-shelf' product with a single provider who acts as recordkeeper, custodian, TPA, and investment manager. The provider may - or may not - be a leader in all facets of retirement plan solutions. The plan design is standardized and investment options are often limited. It's a cookie-cutter, 'one size fits all' approach that may work for some, but does it really meet your business needs?
An unbundled retirement solution is one delivered by multiple experts who tailor the plan designed to your specific circumstances, including open architecture for investment line-ups and personalized service that drives better results over time. Unlike a bundled solution, a custom-tailored plan design takes into account the employer's needs and goals, which could include attracting and retaining top talent, rewarding key employees, minimizing tax burden, or maximizing contributions. Unbundled plans give employers the choice and flexibility to select comprehensive services that are important to them and benefit the plan and everyone involved. Employers can select best-in-class options that make the most business sense for them and change course when needed.
If choice, flexibility, quality, and customer service are important to you, watch this video for more information on the advantages of an unbundled retirement plan solution
Back to Blogs
Helpful Resource Links