Posted on Jan 3, 2020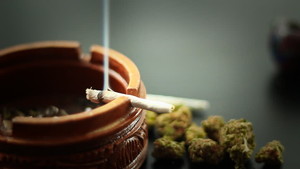 As more and more states legalize marijuana for medical and recreational use, employers are increasingly faced with legal questions about their drug-free workplace policies, including pre-employment drug screening. For example, the anti-discrimination provision of Connecticut's Palliative Use of Marijuana Act (PUMA) prohibits employers from refusing to hire, or terminate, a person solely on the basis of his/her status as a qualifying patient who uses medical marijuana.
In the 2018 federal court case Noffsinger v.SSC Niantic Operating Company in Connecticut, SSC rescinded a job offer to Katelin Noffsinger, a registered medical marijuana patient, after she tested positive in a pre-employment drug test. Noffsinger had disclosed her status as a medical marijuana patient to her prospective employer prior to the drug test, and also asserted that she did not use the drug during work hours. While SSC argued that it was required to follow the federal Drug Free Workplace Act as a federal contractor, the court did not agree that federal law required a zero-tolerance drug testing policy such as SSC's policy. Noffsinger won her employment discrimination claim, although the court declined to award her punitive damages or attorney fees.
While marijuana is still illegal under federal law, employers in Connecticut and in other states who do business with the federal government need to tread cautiously when it comes to their drug-free workplace policies. Certain safety-sensitive jobs, however, are a different matter. The U.S. Department of Transportation has made it very clear in a statement issued in November 2019 that employees in safety-sensitive jobs subject to DOT drug and alcohol testing regulations, such as truck drivers, school bus drivers, pilots, train engineers, ship captains, and others, cannot use medical marijuana as a valid explanation for a positive drug test result.
Whether or not marijuana is legal for medical or recreational use, employers don't have to tolerate the use or possession of the drug in the workplace. Impaired employees can be a danger to themselves or others, and have higher rates of accidents, injuries, and absenteeism.
The bottom line for employers? Don't assume that your workplace policies, including pre-employment drug screening - are in compliance with current state law. Make adjustments as needed and have your policies and procedures reviewed by a lawyer. Finally, be sure to communicate the company's policies on drug use to all employees. A clear policy and proper management training are essential to ensure a safe workplace and reduce risk for employers.
This material is provided for informational purposes only, and is not intended as authoritative guidance, legal advice, or assurance of compliance with state and federal regulations.
Back to Blogs
Helpful Resource Links