Posted on Dec 13, 2019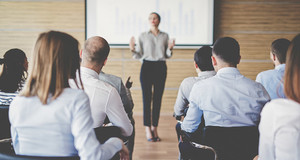 As of October 1, 2019, a new law called the "Time's Up Act" significantly expands sexual harassment training requirements for Connecticut employers. Previously, only employers with 50 or more employees were required to provide sexual harassment training to managers and supervisors. The new law requires the following:
All employers regardless of size are required to provide sexual harassment training to all employees in a supervisory capacity
All employers with three or more employees must provide 2 hours of sexual harassment training to all employees
Employers must satisfy the new training requirements by October 1, 2020, for all existing employees
Training must occur within 6 months for new hires and for employees promoted to supervisory roles after Oct 1, 2019
Employers must provide another round of training at least every 10 years
In addition, the new law expands notice and posting requirements in the workplace, and offers more protections to employees who claim sexual harassment and other kinds of workplace discrimination. For example, employees now have 300 days instead of 180 days to file a complaint, and plaintiffs who win a case can be awarded attorneys' fees and punitive damages.
Unfortunately, sexual harassment exists in all types of businesses, large and small. And sexual harassment cases can get complicated and costly very fast. Sexual harassment claims are on the rise in Connecticut, with 279 complaints filed with the CHRO just last year, an increase of 20% since 2018. A Quinnipiac University poll in 2017 showed that six out of 10 women reported experiencing sexual harassment, with 69% reporting that the harassment happened at work. Nationally, sexual harassment claims have gone way up, increasing by more than 12% from FY 2017. The EEOC recovered nearly $70 million for the victims of sexual harassment through litigation and administrative enforcement in FY 2018, up from $47.5 million in FY 2017.
Given these alarming statistics, employers should waste no time reviewing their sexual harassment and non-discrimination policies to comply with the new regulations and prepare to train new and existing employees. Yes, training may be time-consuming and expensive. However, a sexual harassment lawsuit is also time-consuming and expensive, and can seriously damage an employer's reputation even if the company is proven to not be at fault. The legal fees to defend a claim can be staggering, and if a company loses, a judgment can run from 6 figures to millions of dollars.
Is your business prepared? Do you have questions about compliance? Contact us at 1-855-828-2229. Our team of experienced HR professionals stands ready to assist employers with sexual harassment prevention training, policy development, and best practices assessment.
This material is provided for informational purposes only, and is not intended as authoritative guidance, legal advice, or assurance of compliance with state and federal regulations.
Back to Blogs
Helpful Resource Links