Senior Management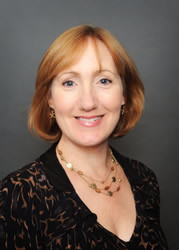 In the past 25 years Michele Henry has done just about everything at TPS Group. She now focuses her skills in overseeing operations, ensuring this growing company is performing to industry standards. With her level of experience in the financial services business, Henry knows TPS Group's main asset is its staff, many of whom have worked 15 years or more for the company.

As far as working with clients, Henry regards President and Owner Jim Cantey's example as the one to follow. She says that Cantey's care of and interest in each individual is what sets this company apart. By staying in touch with changes in the business climate and understanding what they mean, TPS Group is able to assure clients that their needs will be met. "We are constantly asking, 'What other avenues can we explore? What do our clients need right now?" Henry explains. "Our clients know they can trust us."

She believes the people-friendly nature at TPS Group also helps retain talented staff. Although the company is growing, they've kept some small business approaches. "Work is tough, but you have to relax," she says. "Part of the reason TPS Group works so well is that staff doesn't have to choose between their job and their personal life."

Henry earned her Bachelor of Science degree in History and Anthropology from Southern Connecticut State University, in New Haven. She has also received her insurance license, participated in financial services classes at Fairfield University and completed certificate programs through the Internal Revenue Service, the Department of Labor, and the National Institute of Pension Administrators, among others.
Related to: Third Party Administrator, TPA, 401k Plan Assistance, Retirement Plan Design, 401k Plan Consultant, 401k TPA