Senior Management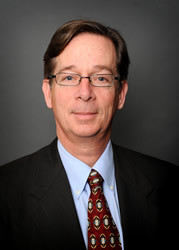 For nearly three decades Jim Cantey has directed, grown and shaped the companies of TPS Group, an actuarial and employee benefits consulting firm, specializing in retirement plans, payroll and human resources. Cantey has not only honed skills in designing and servicing all aspects of retirement plans, but also in anticipating clients' additional needs and managing a company that meets and exceeds them.

After working in an institutional pension department at a Boston firm, Cantey joined The Pension Service, which his father founded almost half a century ago. For nearly 15 years, Cantey oversaw the company's financial and daily operations before assuming his current role. His approach to business is to maintain a family friendly work environment that retains talented staff. But customer service is the top priority at TPS Group, Cantey says, because "if we don't have clients, we don't have a business."

He finds that his professional skills are assets in his hobbies and other activities, too. While Cantey serves on the advisory board of the Franciscan Sisters of the Eucharist, in Meriden, Connecticut, he is a former trustee of the Catholic Family Services, in New Haven, Connecticut and the Ronald McDonald House. An active sports enthusiast, he also enjoys collecting books.

Cantey earned his Bachelor of Science degree in History and Economics from Boston College in Chestnut Hill, Massachusetts, graduating with honors. Later, he was certified as an Associate of the Society of Actuaries, highlighting his strengths in designing and managing financial programs that control risk. Cantey currently resides in Madison, Connecticut.
Related to: Third Party Administrator, TPA, Pension Plan Design Consultant, Retirement Plan Consultant, 401k Plan Assistance, Retirement Plan Design, Actuarial Consulting, 401k Plan Consultant, Actuarial Services, 401k TPA, 403b TPA