Sales Consultants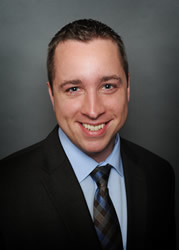 Jesse Walters
Benefit Consultant, Buffalo, NY Location
[email protected]
vCard
"Consultation is a cycle. We are here to be a guide and a steward during the continual changes of life and legislation. We are constantly reviewing our clients' needs and goals."

Jesse Walters has been involved in many different areas of TPS Group. After serving as an Administrative Assistant, he progressed into other aspects of maintaining and advancing the company. Walters' contributions include creating organizational systems, providing direct customer service support, designing marketing materials for various product roll-outs, providing local IT systems support and programming custom interface tools for administrative needs.

He now primarily focuses on his role as a Benefits Consultant, providing detail-oriented insight into group benefits, medical insurance and compliance, as well as the various funding vehicles that accompany them.

Walters received a Bachelor of Arts degree in Computer Information Systems from Buffalo State College in New York and an Associate's Degree in Computer Art and Design from Alfred State College in Alfred, NY.
Related to: TPA, 401k Plan Assistance, 401k Plan Consultant, HR Consulting Firm, Payroll Provider, Payroll Processing, Group Medical Consultants, Third Party Benefits Administrator (TPA), Group Life & Health Insurance, 401k TPA, 403b TPA