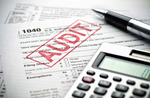 No matter which type of business you run, it's essential to know that you're operating as effectively and efficiently as possible. The same goes for your HR Department.
However, how can you solve a problem if you don't know it exists? How can you strengthen your business, if you don't know it's weaknesses? Through an HR Assessment, TPS Group can not only identify these shortcomings but can provide you with the necessary solutions to correct them. That said, to ensure that your business continuously aligns with the current policies and best practices, periodic HR Assessments should be performed by HR specialists like TPS Group. TPS Group provides the services needed to keep your organization's HR department up-to-date; which in turn reduces the risk of any possible legal issues in the future.
What is an HR Assessment?
An HR Assessment is a comprehensive review of your business' current policies, procedures, and practices. This review is specific to each individual business and highlights the areas of your business that are in need of improvement. An assessment is instrumental in identifying strengths and weaknesses in an organization and will help to detect any areas where your company may be at risk. TPS Group works with a cross section of your supervisory team covering key areas including compensation and benefits, payroll, discipline and documentation, records maintenance, termination practices, and other personnel practices.
Why Does Your Company Need an HR Assessment?
Ensuring legal compliance and identifying Human Resource weaknesses is imperative to any business. Many companies are unaware of areas that may be out of compliance with federal, state or local employment laws until it is too late. Whether you are struggling with attracting or retaining top employees, concerned about compliance or employment laws, or just want to ensure that your organization is running as efficiently as possible, our HR Assessments will provide you with the answers you've been looking for.
Our skilled and knowledgeable HR advisors will not just provide you with a thorough analysis but will give you the steps needed to rectify any issues at hand. Since the laws by which your company follows are constantly changing, it's very important that periodic HR Assessments are performed. In addition to providing you with a detailed review of your level of compliance, an HR Assessment carried out by TPS Group can also highlight any gaps within your Human Resource Policies & practices. By pinpointing these HR gaps & fixing the issue, we can help to improve the overall performance of your business and its policies.