Sales Consultants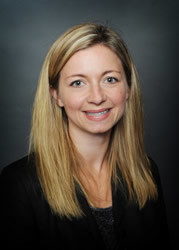 Bethany Goodrich
Sales Consultant, Westbrook, Maine location
[email protected]

vCard
Bethany Goodrich has been involved in different areas of TPS Group for more than a decade. One of her areas of focus is partnering with financial advisors to make maintaining a retirement plan easier for clients. Goodrich is involved in several phases of the process, including providing plan design illustrations, joining advisors to present solutions and helping with the transition of a plan to a new provider. Her experience as an administrator before transitioning to a sales consultant allows her to bring a technical focus to client meetings.

Goodrich is very excited about the coordination of multiple services now available through TPS Group. She currently manages the relationship between TPS Group and their payroll arm Payright Payroll Affiliates. "Offering an integrated solution to coordinate retirement plans and payroll makes perfect sense. Our Automati(k) Solution is very appealing to clients wishing they could be more efficient with their internal processes" Goodrich explains.

By offering other services including payroll and human resource services the company also adds value for clients. Goodrich is happy that these areas are growing and serving clients well.

Goodrich holds a Business Degree in Organizational Studies from the University of Michigan in Ann Arbor.
Related to: Third Party Administrator, TPA, 401k Plan Assistance, Retirement Plan Design, Employer Retirement Plan Consulting, Actuarial Consulting, HR Consultant, 401k Plan Consultant, Payroll Provider, Payroll Processing, 401k TPA, 403b TPA